This is how we do it at Friskis
We remind our members regarding the current rules and recommendations.
We create opportunities for distancing in our premises by adapting the number of participants to to the premises
We require that you book your class on the schedule page not to exceed the number of people who can work out
Adapts the group training sessions to reduce the risk of infection spreading.
Meets the possibilities for hand washing and disinfection of utensils.
We pause the training that we do not have the opportunity to adapt.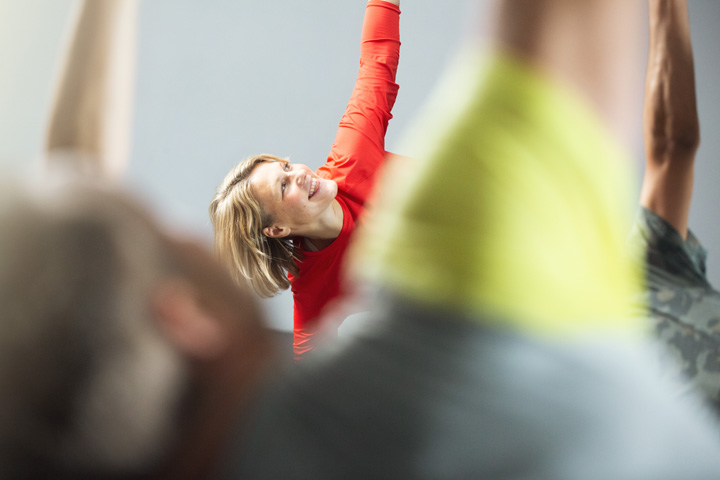 General advice to you who work out:
If you are ill, even with mild symptoms, you should not participate in activities. Stay home until you are completely healthy and two more days.
If you fall ill during a sports activity, go home immediately.
Keep a distance from other people at sports venues, swimming pools and gyms.
If possible, change to your work out gear before you arrive to the premises
Wipe equipment used by several people after use with disinfectant or regular detergent.
Wash your hands thoroughly with soap and water. Hand sanitizer / disinfection is an option if you do not have access to water. Make sure that the hand alcohol contains at least 60% alcohol.
Do not share water bottles or the like that can transfer saliva.
Bring your own mat or towel. You will not be able to borrow a mat
The corona virus affects all our members and Friskis adapts the business accordingly, just as our members should do. W cannot stress enough the importance of not going and exercising with others when you feel the slightest symptoms. It is just as important for one's own health as for the health of the environment.


The rules at our premises
Please make yourself familiar with the rules at our premises. You will also find the same information on your confirmation email for the class you have booked.